What we offer
A WIDE RANGE OF SERVICES
Public Relations
We take great pride in communicating your organization's messages at the right time and in the right place to the right audience. With the proliferation of tools and technologies, we can measure the value of those efforts and how they align with a business' overall mission.
Brand Marketing
At the McGee Group, we create transformative outcomes for brands. We do it by harnessing the power of insights and creativity to develop ideas that create positive momentum in the marketplace, delivered across channels, mediums and audiences.
Media Relations
The McGee Group media relations professionals know what makes a story — and have forged trusted relationships with those in the media who are most interested in telling those stories. Our experience and connections ensures that we secure the top-tier placements clients covet most.
Digital and Social
At the McGee Group, our team knows how to leverage the quickly changing technologies, platforms and channels to help clients improve business outcomes. Our solutions help brands navigate.
About Us
The McGee Group
The McGee Group saw the need and we recognized the demand. YOU need help getting YOUR word out.
As the most experienced and successful Public Relations and Marketing company in the area , YOU are capable of reaching any audience, with any message, through any channel.
Contact us today—we will help YOU get the word out!
Learn More
Meet the team
THE PEOPLE BEHIND The McGee Group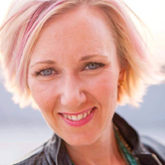 Hanna McGee
Vice President & co-founder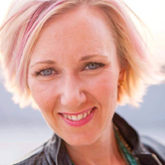 Hanna McGee
Vice President & co-founder
Hanna McGee has an extensive business and political background. She served on the personal and campaign staffs of Governor CL "Butch" Otter.
She also owns her own business with Stella and Dot where she has reached Star Stylist Status. You can find out more at My Story .
Hanna is a graduate of Boise State University. Born in Madison, MN, Hanna has lived in Idaho most of her life where she lives with her husband, John, daughter, Madalyn and son, Maxwell.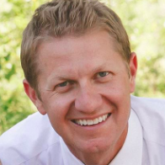 John McGee
President & co-founder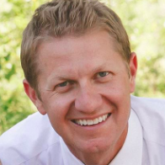 John McGee
President & co-founder
John McGee has been a marketing and public relations professional for over 20 years.
John serves as a Board Member of Deer Flat Free Methodist Church, Love Caldwell and served as the Chairman of the Downtown Caldwell Organization. John also coaches both soccer and t-ball.
McGee has served as the Chairman of the Canyon County Republican Party Central Committee and served on the Board of Directors of the 2009 International Special Olympics. McGee also served his alma mater, the College of Idaho, as the Chairman of the Board of Trustees.
McGee served in the Idaho State Legislature from 2005 to 2011. As the youngest member of the Senate, Senator McGee was considered a strong advocate for improving Idaho's infrastructure and growing a strong economy in Idaho.
McGee served as the Majority Caucus Chairman, the fourth-ranked leadership position in the Idaho Senate and spent two terms as Chairman of the Senate Transportation Committee.
A life-long resident of Caldwell, McGee is a graduate of Vallivue High School and received a BA in History from the College of Idaho; he was elected student body president at both institutions. McGee and his wife, Hanna, live in Caldwell with their daughter, Madalyn and son, Maxwell.
Partners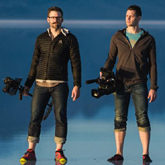 Silverline Films
Video Production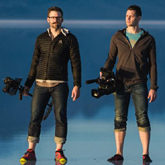 Silverline Films
Video Production
Silverline Films is a group of creative professionals, that take ideas, concepts and visions, and turn them into reality, through what ever media format is needed. Based in the beautiful state of Idaho, known not just potatoes, but for creativity, technology and business. Our talented team of cinematographers handles projects of nearly every scale and genre, from single-camera studio interviews to multi-camera, multi-crew commercial shoots, in multiple locations around the world. We connect with audiences through creative storytelling. Regardless of the format or genre, we approach every project the same way: tell the most compelling story. As a full-service video production studio, we create, and execute projects from beginning to end. This gives us the unique ability to maintain the highest caliber of creative integrity all the way through.
At Silverline, we create dynamic visual experiences through video production and photography. There are many video production companies out there, but what separates us from the masses is the personal touch, with an eye for editing, videography, and an ear for music, captured the spirit and heart of each and every project. Anyone can pick up a camera and shoot a video, but it takes a professional to visualize the end product before the first image is created. Our team consists of extremely talented professionals who capture and create emotion, bringing success to our clients. No matter the size or scale of the project, we work hard to produce the best media product that tells a story, and shares a message that brings people to action. From our first meeting through completion of the project, we collaborate with you as a creative partner. Your video is brought to life by a team of accomplished professionals, completely aligned behind a single vision.
Testimonials
working with good people
"The McGee Group has taken us to the next level when it comes to our online presence. I highly recommend them to companies trying to get their name out to customers."

Scott Gipson

President, Caxton Printers
"We've found The McGee Group to be a valuable partner and recommend including them on your team if you're looking for help in growing your business."

Wayne L. Hammon

CEO, Idaho Associated General Contractors