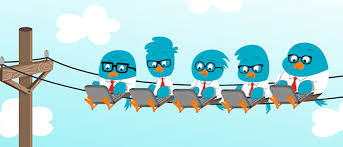 When Twitter decided to double their character limit this year to 280 per tweet, the announcement was met with a mix of cheer and controversy. Advocates of the original 140-character limit appreciated that genuine effort and thought had to be put into crafting each tweet, making triviality less of an issue than it is on platforms where there are no virtually no limits.
Whether you love the new character limit or aren't at all affected by it, many brands have been exploring innovative ways to best utilize the added space in conveying their message. Twitter decided to up the character limit after discovering that nine percent of tweets in the English language hit the character limit.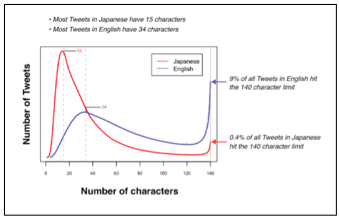 (Photo Credit: Twitter, @alizar)
"This reflects the challenge of fitting a thought into a tweet, often resulting in lots of time spent editing and even at times abandoning tweets before sending," Twitter Product Manager, Aliza Rosen, wrote in a blog post. With the newly expanded character count, that number fell to only one percent of tweets hitting the limit or being abandoned.
For many businesses, using Twitter as part of their marketing toolkit had become tedious, because really, how clever can you be with just 140 characters? The ability to compose a witty 280-character tweet, however, provides the opportunity for companies to engage and communicate more effectively with their audiences.
Many brands have used the extra characters to show off their tweeting skills with a sense of humor by maxing the character limit with creative character placement to create images and jokes, while others have used the extra space to convey impactful and sincere messages. Still, others have used it to further their reach.

But social media is all about being social. That means, engaging in conversations with your loyal followers – listening and talking back to them. You can leverage Twitter's new 280-character to your benefit in those discussions. This change could turn out to be one of your best customer service tools.
You need to understand that "listening" on Twitter means reading the tweets and retweets of your followers (and sometimes your competition) and then responding accordingly. Of course, you can't be in front of a screen 24/7 to monitor the Twittersphere, so you may have to consider employing a social media manager to keep a watchful eye on your Twitter feed. That's where we can help!
Want to know what's trending or what your Twitter followers have on their minds? Read their tweets. If you don't want to have to scroll mindlessly to see what they're saying, however, you can visit individual feeds or use Twitter's search bar to search for hashtagged keywords.
Relying heavily on your notifications, and inbox messages is a wise move. As soon as you log into Twitter, you'll see notification badges on these two menu items. Click them to see what replies, retweets, mentions, and direct messages (private messages) your company is receiving.
Another way to find out what others are saying about your company is to use the search bar to look up your own business name. This will yield all the results with mentions of your company's name, even when they don't include your Twitter @handle or a hashtag.
It's also a good idea to follow every person or account that "talks" to you on Twitter or mentions your brand, except bots. If you don't add those that show interest in your products or services, you're missing out on the opportunity to add to your tribe of ever-loyal fans. Reach out to other Twitter accounts that mention your company with a big "Thanks," and take the time to write a well-thought acknowledgment to those who give back to their communities.
Get involved in conversations where your company has a stake but beware of political or religious threads unless you're willing to stand your ground on the potential backlash from those opposing your views and possibly lose followers.
When responding to tweets and messages, it's essential to keep your responses as direct and relevant as possible, even when toying with humor. You now have 280 characters to craft a complete answer that will either satisfy a customer's query, entertain the masses, or convey a particular sentiment. You'll want to include related hashtags so your tweets and responses will show up in as many keyword search results as possible, but be careful that they don't make up the bulk of your tweets.
This year's new 280-character limit means that your company can now tweet complete thoughts, promotions, and sentiment along with some good-natured fun – make sure you use each of those characters to your advantage.