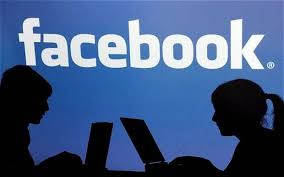 If you didn't already know, Facebook is the most popular social media platform IN THE WORLD. With over 1.71 billion active users each month, it is one of the best places to gain exposure for your company or brand. As of February of this year, 65 million businesses are using Facebook for marketing purposes. Within that number, 41% of America's small businesses are included.
Regardless of the numbers of teenagers migrating to other social media platforms, you can see that Facebook remains a force to be reckoned with when it comes to marketing and advertising potential. And even with all those youngsters leaving, you're still likely to have access to most of them because Facebook has already bought out Instagram, and Whatsapp and a Snapchat buyout seems almost inevitable.
So, how can you cash in on Facebook's audience reach and grow your brand? Well for starters, creating a Facebook business page is free. You really can't beat a deal like that when you're trying to keep your overhead costs down.
Next, consider that for the first time in modern history, everyday people have a means of "contacting" (I use the term lightly) their favorite musicians, actors, and iconic brands at any time of day without having to go through managers, PR firms, security, and gatekeepers. Giving consumers a way to reach out to you opens the door for you to find out what they really think about your products or services.
It also gives you the opportunity to discover what your target audience wants from you. While Facebook is notorious for its secrecy regarding their algorithms, their "Facebook Business" platform has a robust analytics feature that enables you to hone in on a very targeted demographic and then tweak the content you provide to them to best capitalize on their behaviors. Meaning, you can use the fact that certain types of content receive a lot more love than others. Kissmetrics has put together an excellent breakdown of what content gets the most action by way of "Likes," "Shares," and comments from Facebook users.
Aside from posting content on your page and attracting an audience organically, Facebook has a pay-to-play feature called simply, "Facebook Ads." This is where their analytics really comes into play in getting down into the weeds on placing the right content in front of the right audiences. With the analytics tool, you can assess user "Insights" and through the specific user activity identified by insights, you can pinpoint your advertising even further, making better use of the Facebook Ads you're paying for.
Speaking of paying for ads, I'll tell you now that running Facebook Ads can be as expensive or inexpensive as you want them to be, depending on where you want them displayed and how many users you want them displayed to. I will also tell you that Facebook is the only place where you can get your brand in front of more than 1,000 targeted viewers for just $5.
Facebook has several other tools to help you grow your business, and we've only just scratched the surface. But undoubtedly, the best way to build your brand and a loyal tribe using Facebook is to experiment with sharing and posting different types of content to users that they will find useful or meaningful and then tweaking that content based on your analytics.
Keep in mind, however, that while periodically posting self-promotional material is okay, constantly inundating your followers with spammy posts will get you "un-followed" and eventually, "un-liked."