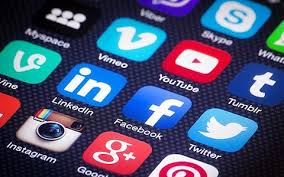 If you own a small business and you haven't climbed on board the social media train, you're in for a long, painful ride of non-success. Maybe you thought social media was just a passing trend that would fizzle out within a year, but guess what? Social media is now one of the driving forces determining the success or failure of most businesses today.
Whether it's through a review site such as Yelp, or a Facebook post about a bad experience at your establishment, customers are talking about your business. If you are not a part of those conversations, you run the risk of losing customers. You've heard the adage, "The best defense is a good offense," and nothing rings truer in today's social media environment. That means you need to have a solid social media strategy that engages the public and keeps them informed and entertained.
There's a key to striking the right balance on social media, however, and it starts with building relationships with people, not pitching your products or services. To best do that, there are a few essential steps you need to complete in a particular sequence. Here's what they are:
Consider your audience: Before you attempt to execute any online or social media marketing, you need to establish what it is you're trying to promote and who you're trying to promote it to. Figure out who your target demographic audiences are so you can tailor your online presence directly to them. It may seem somewhat obvious, but you wouldn't speak to an octogenarian the same way you would to a teen, even though both age groups may benefit from your products.
Sign up for social media accounts: Sign up for any social media platform that allows you to create a page for your business. This includes Facebook, Twitter, LinkedIn, Google+, Yelp, YouTube, Instagram, Snapchat, and Pinterest. For the most part, all of these accounts will be free initially, but when you start to grow your online following, you may need to pay for some services such as Facebook Ads and Featured pins on Pinterest to achieve higher visibility.
Hire a social media specialist: For most people, keeping up with their own Facebook account can be formidable. Multiply that by five or ten, and you'll quickly see that managing your business's online social media presence can quickly become an overwhelming and full-time job. That's where social media specialists come in. These professionals handle all of your social media accounts using online tools such as Buffer and Hootsuite to pre-schedule all of your posts and updates in advance, ensuring a constant trickle of content to your followers. Dead air time is a major radio and television programming faux-pas, and in today's world, so is a lack of content on social media.
Social media specialists are also experts at tracking the results of every Facebook post, Tweet, and pin, which allows you to make tweaks where necessary to ensure the best engagements with your audience, and ultimately, the most business from potential customers interacting with your social media presence.
Post relevant and valuable content: Before you look to start growing your followers on social media, pad all of your accounts with a fair amount of material. That way, when new followers visit your pages, they will have a reason to stick around rather than reading your one post and going to a competitor's site to sift through their sizeable amount of content. Whether it's via entertaining yet informational videos, memes, blog posts, or infographics, give potential followers a reason to follow you.
Find and build your tribe: Finding people and groups to follow you on almost any social media platform is easily achieved by using each platform's search feature and typing in relevant keywords. You'll need to start out by following a few people at a time, but an unspoken rule in social media is that "a follow gets a follow." Meaning, when you follow someone else's feed, they'll check your feed out. If your content is worthy, they'll follow you back. The followers of people or businesses who already have a massive following (aka "Influencers"), tend to follow suit and will likely also follow your feeds. (You following us here?) This is how your social media audience can be cultivated and grown for free or "organically."
You can also pay to have your content show up in the feeds of targeted audiences and gain followers that way, but that method can get expensive and doesn't necessarily yield the best results.
Engage your audience: Inevitably, people will post comments to your social media pages, both good and bad. This is the goal though – you want your customers to feel as though they can reach out to you. The key to keeping your followers, aside from providing them with good content, is to respond to their comments and feedback promptly – something else your social media specialist can do for you.
Now, not every comment warrants a full-out response, and a "Like" on Facebook may suffice. But those that do justify a more detailed answer should get them. Especially those conveying a negative experience a customer has had with your establishment. Publicly acknowledging a shortcoming on the part of your business, apologizing, and offering a resolution to the problem often garners the support of others who see your interactions via your social media pages.
Sometimes, there will be people who aren't satisfied no matter how much you do to try to appease them. When necessary, ask dissatisfied customers for a private message with their phone number so a representative can contact them directly to resolve the issue. Getting them off your social media feeds as quickly as possible is essential to maintaining your good online reputation.