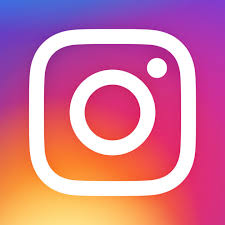 Instagram is a photo and video sharing social media platform, first created in 2008 by Kevin Systrom and Mike Krieger, launched in 2010, and purchased by social media giant, Facebook, in 2012 for $1 billion. Today, Instagram boasts usage numbers of more than 700 million active members each month, with 400 million active each day. That's quite an impressive audience of potential consumers to tap into, right? According to Instagram, 5 million businesses are already tapping into it. Why aren't you one of them?
Creating your business account is as simple as downloading the Instagram app and creating a regular user account that will then be converted into a business account. Creating a business account, or logging into Instagram using your company's Facebook account saves time as it auto-populates your business's information using information from Facebook.
Setting up a business account is free and provides access to valuable analytic information that you can use to tweak your social media strategy and grow your following on the platform. Using their Advertising feature, Instagram makes it easy to "Drive awareness, increase customers, and share your story among a highly engaged audience" through photos, videos, and "stories." Because Facebook owns Instagram, ad campaigns on Instagram are set up the same way as campaigns on Facebook. Using their analytic tools, Instagram allows you to dial in very tight shot groups for your ads targeting specific audiences and the price point to do so is relatively low when compared to traditional media advertising costs.
The first thing you must realize when attempting to leverage Instagram to grow your brand and spread its message is that on Instagram, visual representation is king. Everything posted on your business's behalf must be of exceptionally high quality and visually appealing to the masses. An additional consideration is that while Instagram can be used from a computer, it is designed primarily for mobile use. Meaning, your content must translate well on the 5-inch screen of a smartphone.
Using filters on your content is highly encouraged for both photos and videos – but it is an art form. Depending on the tone you are attempting to convey to your targeted demographic, some filters work much better than others. If you're not entirely sure which filters to apply, spend some time perusing the accounts of users that fall into your target audience to get a feel for what appeals to them. Use filters widely, but sensibly.
Once you've created some stellar content, you need to ensure that it is seen. Much like its social media counterparts including Twitter and Facebook, Instagram utilizes hashtags to categorize content for its users. Be creative with your hashtags but make sure they are relevant. And speaking of tagging, Instagram also provides users with the ability to geotag their content. This can be helpful if your business is running a promotion in multiple locations across the country because it creates a map for your followers to literally "follow" your brand.
Also like Twitter, Instagram allows you to @mention others, whether you are referring to competitors, thanking new followers, or making a comment you want to be seen by venture capitalists. Using the "@" symbol before a valid Instagram username allows your message to show up directly in that user's feed – which can also be seen by their followers. More eyes on your content often means more followers and a more solid platform reputation.
As with all other topics in your business's social media management realm, if you are not intimately familiar with how the Instagram platform works or how to create an effective strategy, hiring a professional is probably your best option. Due to the amount of customer interaction required, a successful social media program takes much more time than the average business owner can afford to personally invest. Letting a social media pro generate your content allows you to focus on running your operation while simultaneously growing your brand's tribe.