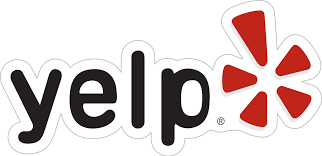 In today's crowdsourcing, social media society, product and service user reviews have the power to make or break a business. Whether you love Yelp, or hate it, putting the platform to work for you as a business owner is essential.
In days of yore, when a customer used the services or products of a company, they dropped a comment card in a box detailing their view of how things went. Those comment cards were generally kept quite private, between a customer and a business manager or owner, and were meant to either point out areas that were lacking or commend employees who had gone above and beyond. Today, however, those comment cards are known as user reviews, and they are no longer private. Instead, they are published in real time, on an immensely wide viewing scale for literally anyone in the world to see.
And that's why, as a business owner, you need to leverage the power of user reviews on Yelp to your advantage. Because it takes just one disgruntled customer to spark a chain of poor user reviews that can destroy your business's reputation. You've heard the adage that the best offense is a good defense, and this holds especially true with Yelp. With 147 million unique monthly users, you can't afford not to take the Yelp platform seriously.
According to Yelp's latest data, 68% of users access the platform from a mobile device. Which means it's being used as potential customers are actively seeking a business or service for immediate purchase or hire. In fact, according to a Nielson study, 4 out of 5 users visit Yelp when preparing to spend money and 55% of Yelpers "take action with a local business every time they visit Yelp." 90% of those doing so within a week of their Yelp query.
As consumers scroll through their search results and see an incomplete business profile or worse, negative reviews, listed under your company's profile, they will simply keep scrolling, and you'll have lost more customers.
The very first thing business owners need to do is to "claim" their business profile on the platform and utilize the free suite of tools Yelp provides for constructing their digital storefront. Ensuring phone, email, and address information are complete and accurate so potential customers can find you is critical.
Pro Tip: Formatting your business's address and contact information uniformly across all your social media profiles including Facebook and Google+ reduces the odds of customers being confused about how to find or contact your business.
Another necessary but nice touch is to add a gallery of 5 to 10 flattering photos of your business to your profile, so potential patrons know what to look for when visiting. Pictures of both the inside and outside of your establishment help to paint the whole picture of what your company has to offer.
Next, you'll need to build a solid rating through user reviews. Whether it be through an active campaign, or simply by asking each patron, or family and friends to leave their honest feedback, start accruing reviews. Based on those reviews, work to improve areas of customer service and satisfaction that may be identified in less-than-favorable reviews.
Resolving issues that your patrons have been dissatisfied by can help to get your overall rating up, which in turn raises your odds of showing up higher in the Yelp search results. Also, newer positive reviews will help to bury the negative ones, and after a certain point in time, users may not scroll far enough through your reviews to even see the old negative ones.
There is a whole host of other ways to obtain user reviews, some less honest (and more expensive) than others. The best policy though is to just provide excellent customer service and ask for honest feedback. Yelp's "Yelp for Business Owners" page offers an extensive number of tools and options to step up your game on their platform, as well as the opportunity to place ads. There are 147 million reasons to spend some time browsing through the available options and choose which works best for your business and situation.